It's that time of the year again: The WNBA regular season is coming to an end and the discussions over the individual awards are heating up. In the midst of all that, we've sat down to crown those who we think deserve to win these six prestigious awards – and their runner-ups. Who was the best rookie? Who excelled most on defense? Which subsitute had the biggest impact? Who made the biggest leap compared to last season? And: Who was most valuable to their team? Let's find out!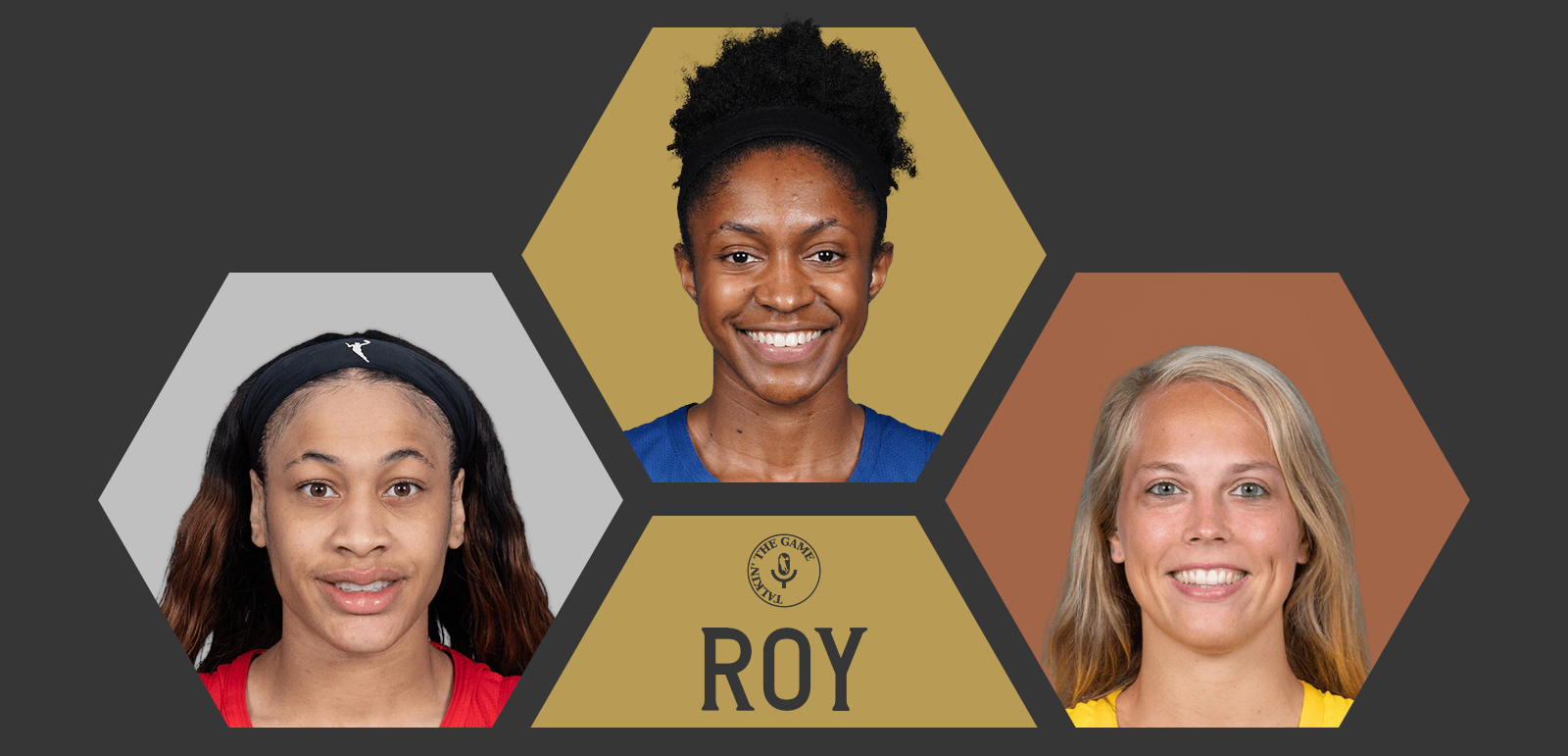 Crystal Dangerfield has been nothing short of sensational this season. The former UConn point guard has grown into a leadership role on a playoff team much quicker than anyone (well, maybe apart from Cheryl Reeve) would have expected. That puts her above everyone else in our opinion. Her numbers are great as well, her combination of flashy handles and a deadly three-point shot make her a nightmare to guard on the perimeter. She's turned her greatest weakness (her height) into a strength, terrorizing defenders with her elusive quickness. Picked 16th overall, she definitely is the steal of the 2020 draft.


Chennedy Carter is the best scorer in this year's draft class. Her ankle injury compromised her ROY bid, but she's already back in attack mode. Her relentless aggressiveness on the offensive end is her trademark as well as her speed when pushing the ball on the break. She's also only been taking two shots from long range per game thus far. Expect that number to go up and expect Carter to put points on the board in the WNBA for years to come. The Dream certainly made the most of their #4 pick.


Julie Allemand has done an incredible job this season. In the absence of Erica Wheeler, the young Belgian point guard has taken over a leadership role in her first season in the WNBA. With her calm and composed approach, she's been a crucial part of Indiana's offense. She's done more than just a little bit of everything, leading all rookies in assists and steals per game, as well as being the third-best rebounder behind Satou Sabally and Sabrina Ionescu. Originally drafted in the 3rd round in 2016, she's definitely proven that she can ball with the best.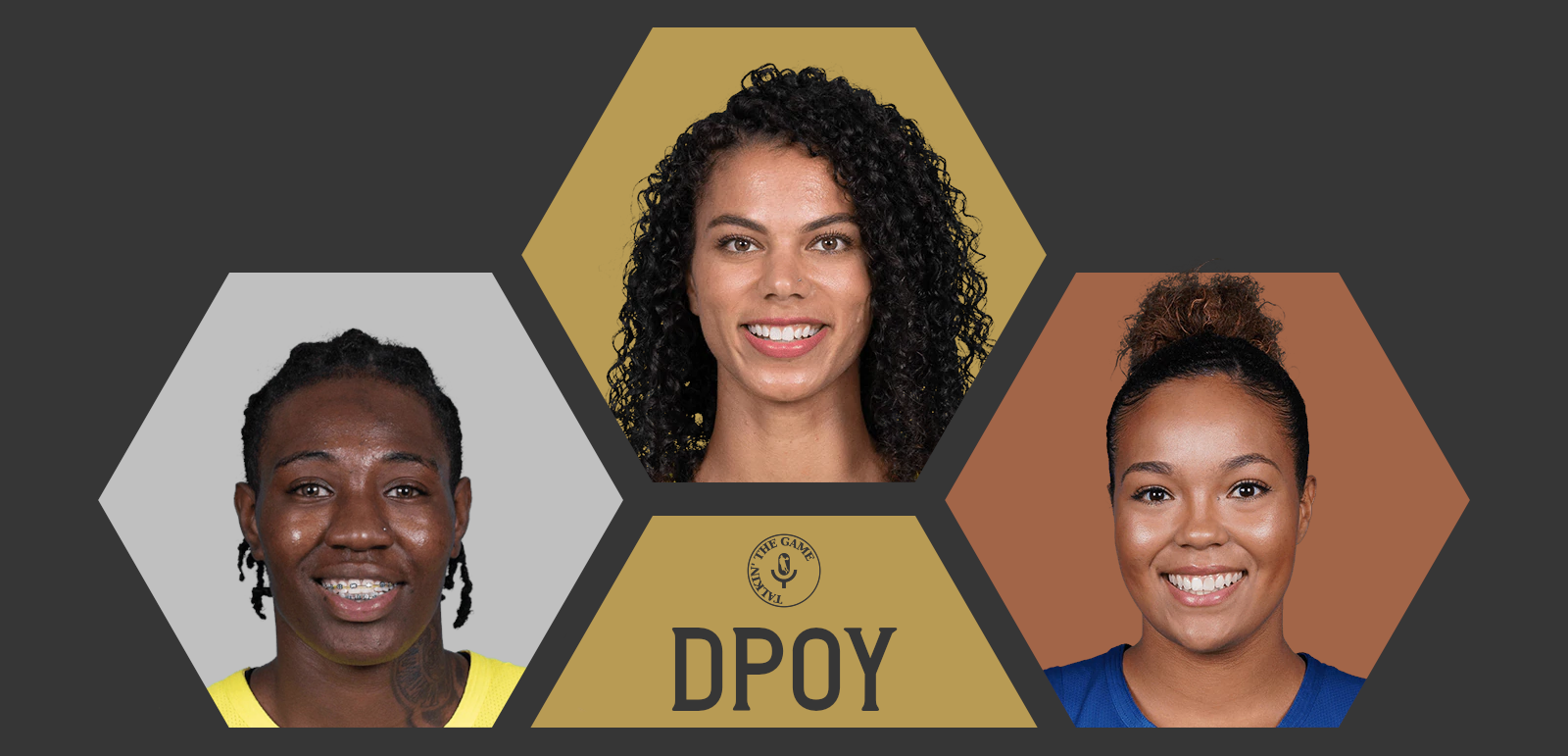 With more and more scoring guards and wings entering the league, Alysha Clark has a job that gets more and more difficult. The Seattle forward doesn't shy away from guarding the opponents' best players, though, while also being efficient on offense herself: She's knocking down 43.1% of her three- and 60.0% (!) of her two-pointers. Clark's played a key role in the Storm's league-leading defense, posting a career-high 1.6 steals per contest. She's 10th in DefRtg and 5th in OffRtg – exactly the wing you'd want!


Natasha Howard didn't look right in the first weeks of the season. Something seemed to hold her back. Whatever it was, she's definitely gotten over it. Last year's DPOY has come to life on both ends of the floor, giving the already stacked Storm another option on offense. Her length and athleticism allow her to guard anyone in the post, even taller and/or stronger players struggle to score on her. Howard's an elite defender, ranking 5th in DefRtg and Reb%. When looking at her numbers, one has to factor in her reduced playing time.


Napheesa Collier is only a sophomore, but she's already one of the league's best defenders. She's grown a lot in Sylvia Fowles' absence. Collier's the only player in the top 10 in rebounds (3rd), steals (4th) and blocks (10th). Her athleticism allows her to defend taller players as well as quicker and more elusive guards and wings. She's the anchor of Cheryl Reeve's backline and excelling in her new role as the focal point both on offense and on defense.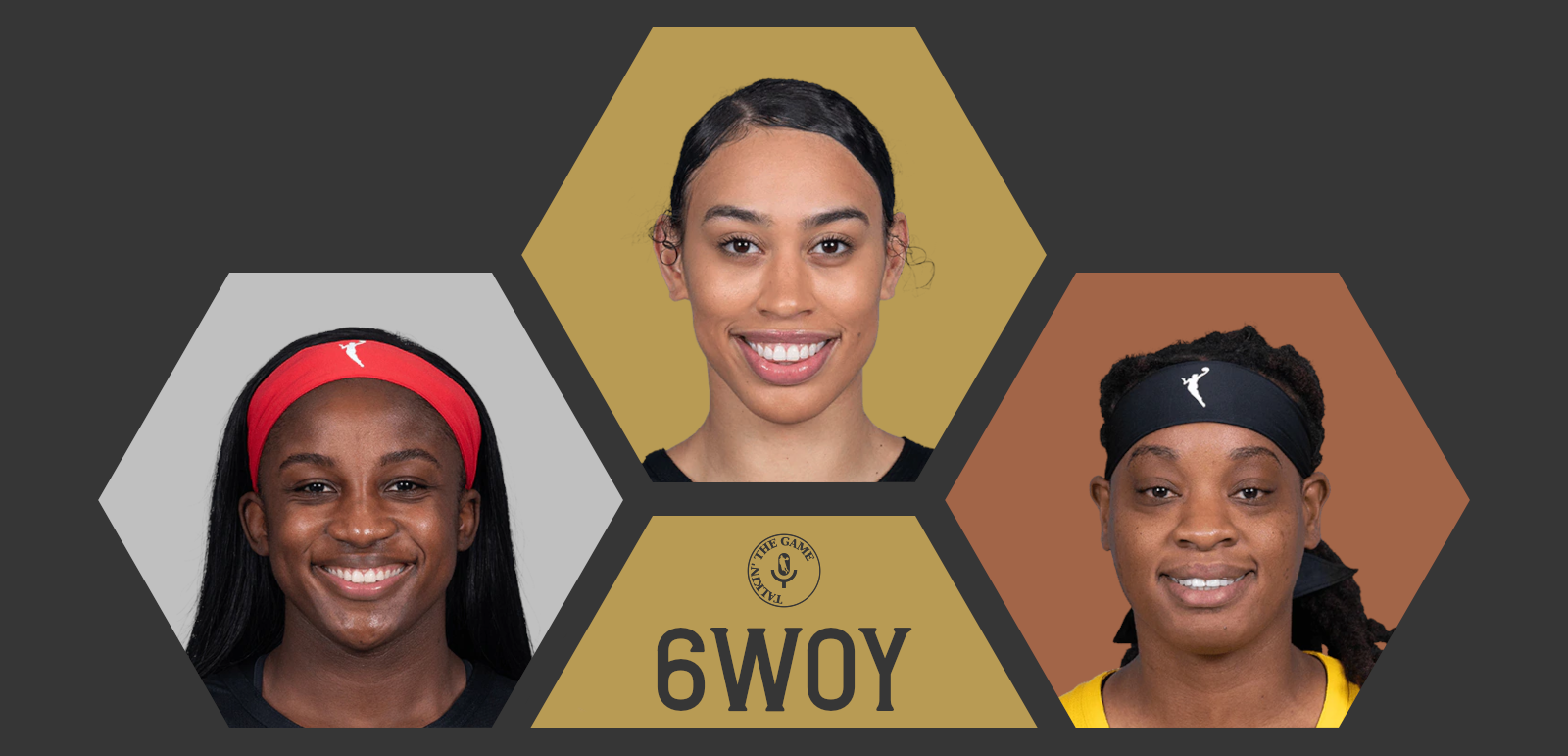 Back-to-back for Dearica Hamby! The Aces' bench has been oustanding this season and Hamby's been its uncontested leader. Her efficiency is outright amazing in the #Wubble: 55.4% from the floor, 46.4% from three! She's a very good rebounder as well and excels in running the break as players of her size usually have trouble catching up to her. She doesn't shy away from big shots either. Considering her improvements compared to last season, she's definitely a lock for 6WOY!


Jackie Young has certainly benefited from coming off the bench this season. Last year's #1 pick has made as many field goals as last year, but needed around a third less attempts. Her efficiency has improved as well as her rebounding did. Young has been an energizer of late, tilting games in Las Vegas' favour. The Aces' bench is a huge part of the team's success and Young's been an integral part of it. Her ability to draw fouls and finish through contact is impressive.


Riquna Williams has been Derek Fisher's microwave off the bench for the Los Angeles Sparks. The 5-7 guard can absolutely catch fire from three-point range, shooting a career-high 43.0% this season. Her dynamic and aggressive style of play can ignite a team and get it going. Moving her to the bench has been one of Fisher's key moves in the #Wubble, as Williams enjoys playing with the 2nd unit and having more room to operate in – which means taking shots, obviously.


As stupid as it may sound, it is still kind of true: Betnijah Laney seems to have discovered the offensive end of the court for herself this season. She'd always been a good defender, even a specialist. But in the Dream's void on offense, she's stepped up big time in the #Wubble. Waived by the Indiana Fever before the season, she's reinvented herself in Atlanta – and it has definitely paid off for both parties. Laney has almost tripled her scoring output while also developping her playmaking for others as well as herself.


Myisha Hines-Allen has made the most of her opportunities this season. With 4 key players sitting out, she has established herself as a dominant force in the paint for the Washington Mystics. She's also a threat from the three-point line which makes her even more difficult to guard. Her rebounding is elite, as she ranks 6th in the league. It'll be interesting to see how head coach Mike Thibault will make the most of her talent once everybody's back next season.


Kahleah Copper is amongst the most fun players to watch in the WNBA this season. Her athleticism around the rim is unmatched, her ability to create angles to finish in close is stunning. With Diamond DeShields battling injury, she's stepped up and taken over a lot of the scoring load on a depleted Sky team. It is almost impossible to stop her on the way to the basket, as she is usually quicker than her counterpart. Her efficiency hasn't gone down with the bigger role – au contraire: She's made more than half of her shots in the #Wubble.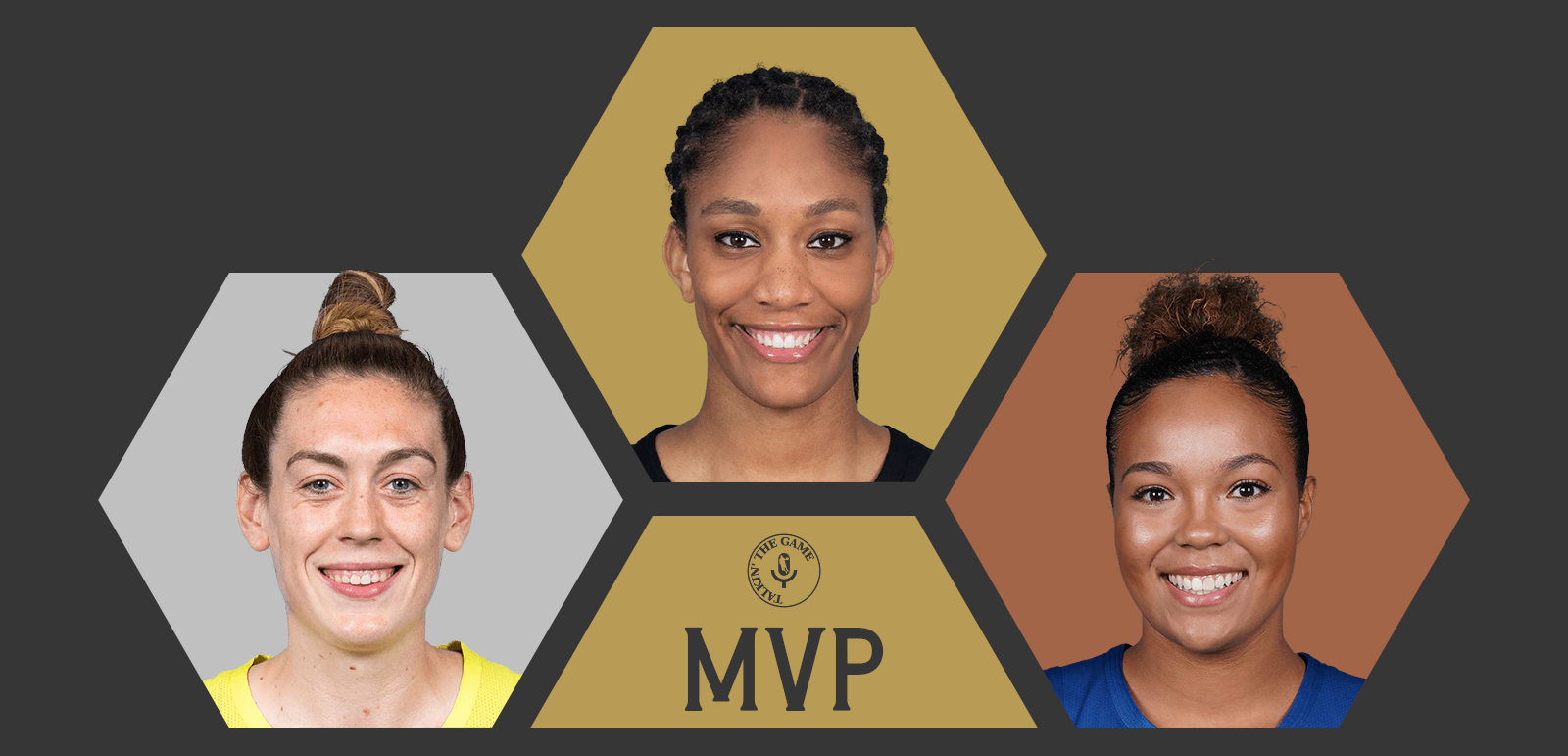 A'ja Wilson has put the Las Vegas Aces on her back. The third-year forward is excelling in the post and has been quite efficient from midrange as well, considering she's the #1 option on her team. She's a force on both ends of the court, ranking 4th in blocks. She's a great rebounder, too. Most impressive of all is her leadership, though. Wilson is a special player, a fierce competitor and – at least in our eyes and right now – the 2020 WNBA MVP.


Breanna Stewart is an exceptional basketball player. She's putting up outstanding numbers thus far, even more impressive when factoring the achilles tendon that had kept her out last year. She's improved her ballhandling as well and can now lead the break for Seattle. She's working through a shooting slump at the moment, though, her efficiency has taken a dip. "Stewie" will be a building block on a championship team for years to come.


Napheesa Collier has stepped up big time in the absence of Sylvia Fowles. Her elite rebounding and her outstanding defense definitely put last year's ROY in the MVP conversation. She's improved in every major category and she's taken a huge step forward in her development. While she's not (yet) on the level of Wilson or Stewart, she has surpassed Vandersloot and Parker in our ranking (who you can easily make a case for as a top 3 MVP candidate). We're definitely looking at a future MVP here – or MV-Phee, rather.